Hawthorn Class
Mrs Marriott's Y1/Y2 class
We have started our new topic, Where We Live, by drawing buildings we have seen around Wirksworth,
We drew our houses, St Mary's church, our school, Top Ken's and the fish and chip shop.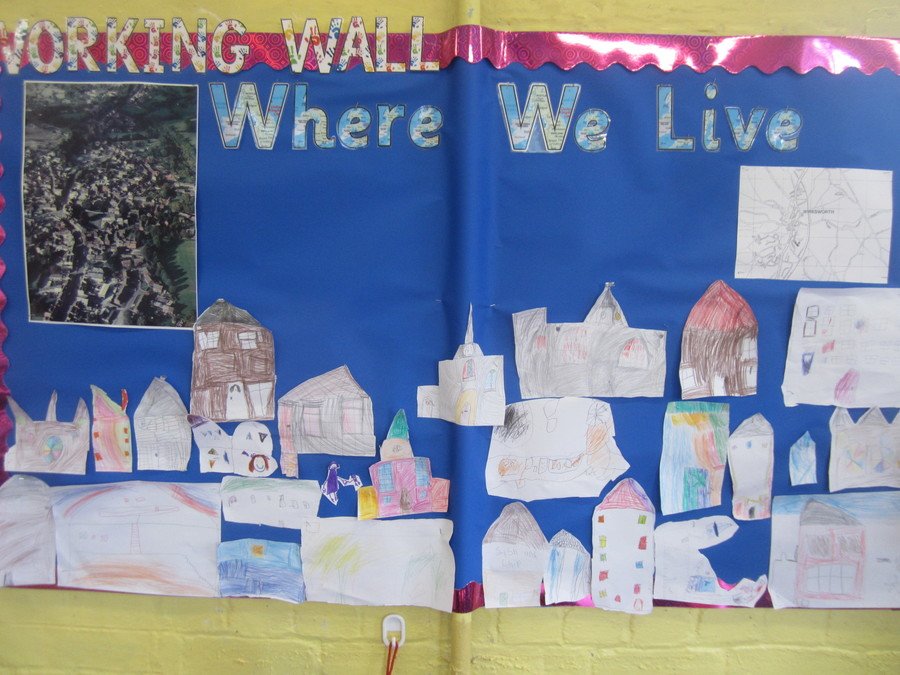 We have enjoyed lots of Maths activities to start the new year
We have been enjoying doing maths in an active way outside in the sunshine.
We have found the missing numbers finding different clues and we spotted missing numbers in the ladders.
We also won lots of pirate's gold solving maths word problems.
We all loved learning how to maypole dance with Mrs Butler.
We learnt our dance well for the school show.